Taking care of your numerous guests, and directing them to the various spots at the venue like food counters, wash areas, stage, etc., is a crucial element in event management. Scenario Wedding Planner has a professionally-trained group of relationship and housekeeping personnel who can ensure that your guests enjoy the celebration, and leave with cent percent satisfaction!
Hostesses and help desks:
We have a trained group of smart and graceful hostesses who can treat, and effectively communicate with, your guests and ensure their happiness.
Comperers:
If you want your wedding celebration to be conducted in a well-organized and timely manner, it'd be great to have comperers or a master of ceremony on the stage. Scenario Wedding Planner comprises of some of the smartest and graceful comperers in town who can conduct and announce your wedding event in style.
Be it a woman or a man presence you're looking for, or if you need a duo of both on your stage, you can count on our seasoned comperers. They'll render the right mix of dignity and fun you need.
Theme based Guest Welcome:
Based on the wedding theme you select or in accordance with your creative requirements, we can welcome you and your guests at the venue in truly fascinating ways. These can be customized according to your budget, without compromising on amazement. Some of the trendiest and attractive ways we provide to welcome guests are:
Traditional Kerala vibe with Chenda Melam, Kathakali arts and caparisoned elephants
Traditionally dressed welcome girls showering flowers
Western choral music and orchestra with Russian welcome girls
North Indian Dhol and Bhangra with caparisoned horses or camels
Elegant Islamic style wedding welcome, including Baraat
Giant Mascot dolls
Bridesmaids: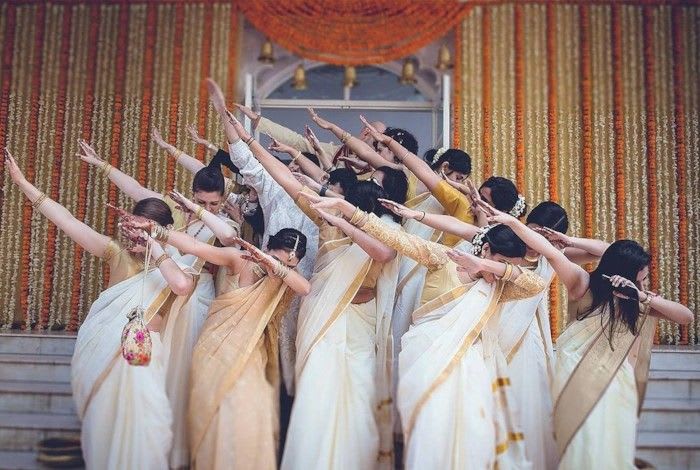 There isn't a lovelier scene than gracefully dressed children holding flower baskets and accompanying the bride. Scenario Wedding Planner can arrange some of the cutest kids and teens in town who'll add to the elegance of the Bride as she walks up to the Altar — and the party.
Accomodation
We have close tie-ups with some of the best hotels and inns in Kerala, and other Indian states. From five-star hotels to budget-friendly rooms and stays, we can take care of your guests' accommodation requirements in style and peace.
For guests who're flying in from distant places, Scenario Wedding Planner can pick them up from airports and drive them to the hotel, and then to the venue. In between, if their time allows, we can help them with sightseeing around the resort or hotel. And we'll drive them back to the airport once the event is over.
Event Housekeeping & Security
Security personnel and Bouncers:
Scenario Wedding Planner has a platoon of security officers and bouncers who're experienced in politely treating guests and VIPs, and ensuring their security. Their responsibilities include car parking direction, crowd management and overall security at the venue.
Cleaning Staff:
Polite, professional and dutiful, we have an experienced group of personnel who can clear the clutter, and keep your wedding venue neat and tidy.